On October 30th, the reporter met Finnish Ambassador Pekka Metso at the Finnish Embassy in Jongno-gu, Seoul. He said he went to Andong, Gyeongsangbuk-do the previous day. Ambassador Metso went to Andong University and talked about Andong's future industry, green growth, and expansion of exchanges with Finland.
Ambassador Metso agreed when the reporter said that Korea needs to consider balanced regional development as it tends to focus on national development in the capital, Seoul. Although Helsinki, the capital of Finland, is also very developed, other regions are said to develop infrastructure in a balanced manner so that they can enjoy a similar life to the capital Helsinki.
The power of Finland comes from the trust of members of society in society. According to Ambassador Metso, 80% of the Finnish people in the survey said they have high trust in government, and they are confident that their taxes will be used properly where they should be used.
In addition, there is a public consensus that Finnish citizens should receive appropriate social security, and there are few complaints about the high tax rate. Also, Ambassador Metso added that the wage difference between jobs is not so large.
Ambassador Metso seemed to enjoy watching 'Squid game'. In the middle of the conversation, 'Squid game' was frequently mentioned. "Rather than being obsessed with the piggy bank of the 'Squid Game', the Finnish enjoy the relaxation of nature and in it," he said.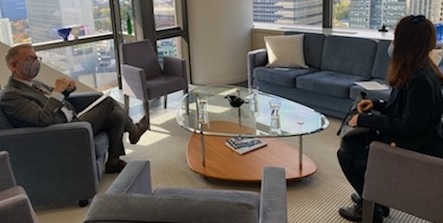 In July, the South Korean Embassy in Finland held an e-sports competition for Korean and Finnish citizens. In this competition, an Overwatch competition between South Korea and Finland was held. Online games are content industries that generate huge profits based on intellectual property rights in Finland.
It is also one of the areas where cultural exchange and cooperation take place actively between Korea and Finland. Finland, also known as the 'Nordic Game Powerhouse', has successful global game companies such as Rovio, which created Angry Birds, and Supercell, famous for its Clash of Clans.
Ambassador Metso mentioned the positive aspects of the game. Online games as well as physical sports can be a sport, and games help develop cooperative skills, he said.
The reporter asked if there has ever been a problem with the seriousness of game addiction in Finland. There are certainly social problems that game addiction or violent games can cause, but psychological training can prevent such problems in advance, he said.
In 2019, Korea and Finland agreed to cooperate in promoting various projects by signing a joint MOU for responding to the 4th industrial revolution that includes the AI field. In addition, in June, 'Nordic Talks' was held under the theme of AI, technology, and democracy, involving four Nordic embassies in Korea.
Finland is currently investing intensively in the AI industry. Universities, government research institutes, and companies are working closely to research and develop AI technology. In particular, Finland is focusing its efforts on fostering manpower through education.
Since May 2018, the University of Helsinki and IT consulting firm Reaktor have joined hands to implement Elements of AI, an online AI course for the entire nation, for free.
The course was also distributed free of charge to people around the world, and the goal is to make 3% of the EU citizens fluent in AI technology. Elements of AI consists of a total of six-week courses and has been translated into many countries' languages and will be translated into Korean later.
In addition to the AI field, Finland provides free education to the whole country, including elementary, middle and high schools, as well as universities and graduate schools. Finnish people have the opportunity to receive education on their own at any time, so even in the era of the Fourth Industrial Revolution, where humans can be replaced by machines, there are enough social safeguards.
'Business Finland' is the main public organization to fund and fosters innovation in Finland, also startups. A written interview was conducted with Sundquist, the team leader of 'Business Finland', to obtain detailed information on startup cooperation between the two countries.
According to Sundquist, technological cooperation between Finland and Korea is the strongest in 6G development. Finnish and Korean companies work on 5G, decarbonization of the maritime industry, sustainable biofuels and bio-based chemicals, and sustainable packaging. In addition, it has the potential to develop in digital fields such as smart manufacturing and autonomous shipping.
Startups play an important role in Finland's economy, and Finnish startups need to go global because it has a very small domestic market with a population of 5 million. One of Business Finland's missions is to raise awareness of Finnish companies about the opportunities they have with Korean partners.
Every university in Finland has a startup community. Among them, Aalto University's 'Aalto Entrepreneurship Society' is the most famous. The startup community consists of college students interested in startups. The startup community works with investors and the government to help founders develop their ideas into start-up companies.
Finland, as a country where Linux has been developed, is active in start-ups related to IT and software technology. Finnish universities actively engage in R&D, industry-academic cooperation and have support for research results to be turned into startups.
Finland has a high percentage of women participating in politics. Finland's representatives from all five political parties are women, and in particular, Finland's Prime Minister Sanna Marin is a 37-year-old woman.
The high proportion of women in Finland's political participation stems from history. Finland was the second country in the world to grant women suffrage in 1906.
Finland also produced a female president named Tarja Halonen in 2000. In addition, Finland has succeeded in increasing the employment rate of women through various institutional strategies and is actively conducting education for women.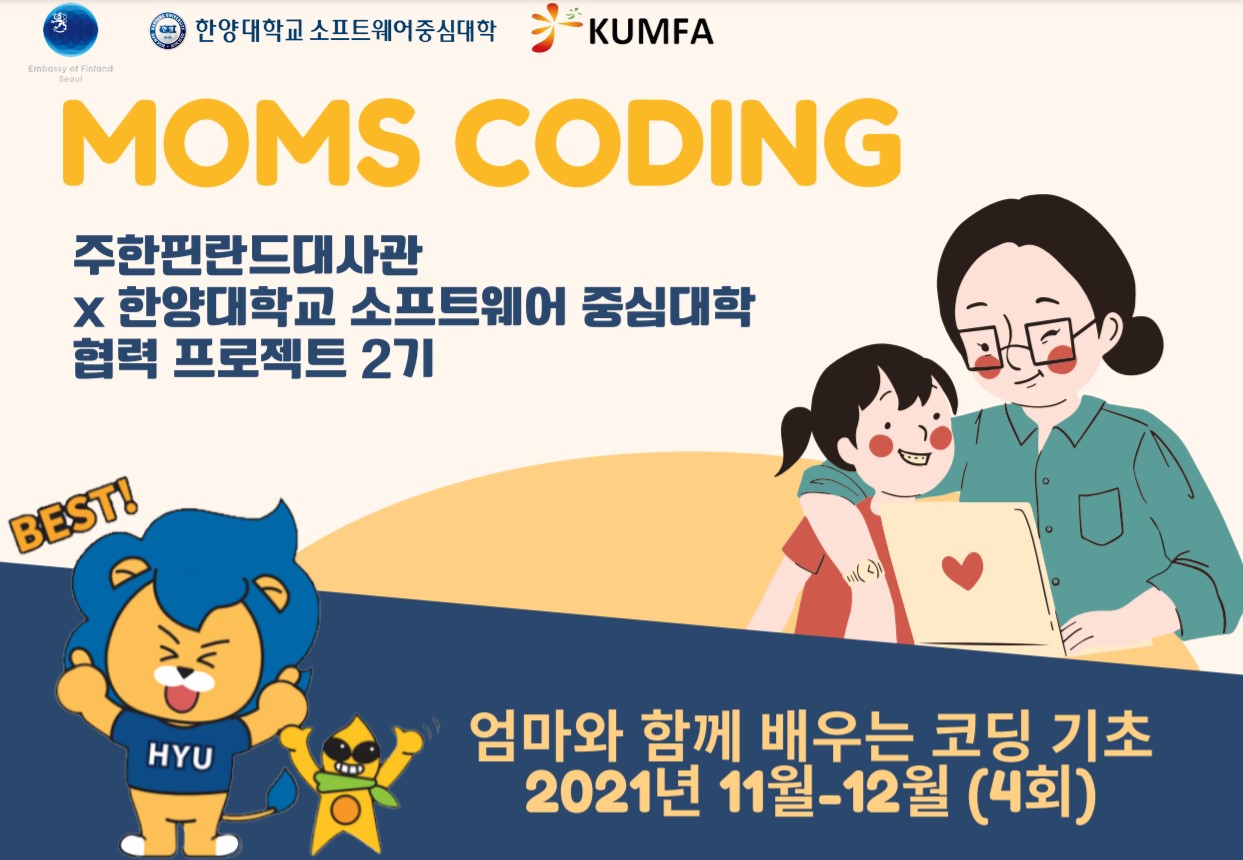 Ambassador Metso emphasized the importance of gender equality education from an early age in gender equality. In addition, bridging the gender gap in technology was cited as a major task. As proof of this, the Finnish embassy conducted 'Girls' Coding' program for female elementary school students with Hanyang University's software department in May.
Currently, in cooperation with the Korean Single Mothers' Family Association, the second coding education class is being conducted for single mothers and single mother children. Children and mothers can receive coding education together. As such, the Finnish embassy is striving to prepare programs to encourage gender balance in technical field.
Finland values diversity and is also famous for actively protecting social minorities such as LGBTQ. In Finland, same-sex marriage was legalized in 2017, and a LGBTQ human rights festival called Helsinki Pride is held in the capital city of Helsinki.
Ambassador Metso said, "In order to achieve equality for social minorities, institutional means must be supported." In order to bring about substantial changes in society, it is not enough to rely solely on human good, and it is essential to enact codified laws such as equality laws.
Finland's equality law prohibits discrimination based on gender and guarantees equal treatment of men and women, especially in the working environment. And the anti-discrimination law prohibits discrimination based on age, ethnicity, country, language, religion, belief, disability, and sexual orientation.
In Finland, remote working was already active even before the coronavirus outbreak, which was possible because anyone was guaranteed access to the remote working environment and had a high IT technology infrastructure.
Currently, the proportion of people working from home regularly in Finland is the highest in Europe at 25.1%, and it is noteworthy that social trust between employers and employees is solid. Finland's remote working trend is expected to continue even after COVID-19 ends.
Finland has announced a 2035 carbon neutral goal that is stronger than other countries' 2050 carbon neutral goals. Finland is also famous for introducing the world's first carbon tax in 1990. Finnish people reject excessive packaging, and Finland boasts a high recycling rate of cans and bottles by implementing a deposit system.
However, in Europe, natural gas prices are soaring due to lack of energy, and skepticism about the carbon neutrality goal is spreading due to inefficiency of renewable energy.
Referring to the energy shortage, Ambassador Metso stressed the need to use nuclear power plants as a major energy source. Nuclear power generally does not emit environmental pollutants, and Finland is focusing on developing a technology to safely store waste from nuclear power to prevent a second Chernobyl crisis.
If quarantine measures are eased after the With Corona policy, the reporter asked what kind of cultural exchange events the embassy plans to hold. Finnish Embassy's Finland Promotion Coordinator Julia Barlund said that on November 17th, Nordic Talk on the theme of air pollution and climate change is planned.

On December 16 and 17, the Finnish Embassy is planning a "Feel Finland" event that invites the media and influencer to experience Finnish food, travel, sauna and design for a day. In early December, the Finnish Embassy plans to set up a photo spot at Lotte World so that people can feel Finland's winter.
She said, "We are planning an event on December 11th and 12th where kindergarteners can meet Santa Claus living in Santa Village in Finland through video connection on Nami Island."
She also said that the Finnish Embassy will hold an event called "Deliver Your Heart" on Nami Island, which will allow children to share toys voluntarily brought to local children. It is an event designed to encourage the Finnish lifestyle of living a sustainable life.
저작권자 © 스토리오브서울 무단전재 및 재배포 금지